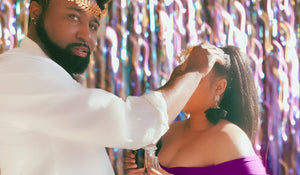 Enjoy this lovely fragrance set. I thought of both fragrances with couples in mind. Rule your empire with the 30ml couples set.
"Stay Clutch"
Enjoy!
Fragrance Notes: 
Emperor: Light, refreshing floral and musk notes
Empress:  peach, and tangerine, middle notes of jasmine, white lily, and neroli, with a musky, mossy, base note.